Glendale Diner
71-08 Myrtle Ave, Glendale, NY 11385
Order now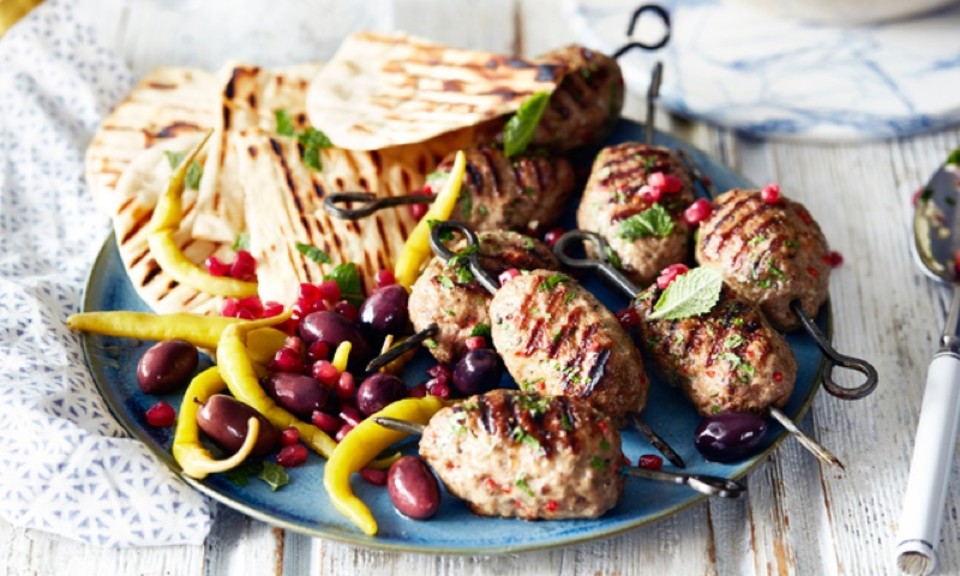 Renita
The food was so good. I think I ordered about 8 different items and we were passing our plates around so surprise at however good and we'll cooked the food was. By the end of the night we already had our next order picked out. They even followed the tedious directions to prepare my sister's burger. Which is something I appreciate. I recommend this place. Try the Buffalo salad. I didn't even add dressing it was so good!
Meghan
We ordered salads for dinner tonight. They were huge and we have enough leftovers for lunch tomorrow. Delivery was early but we did have to meet the driver at the front door lobby instead of him coming to our actual apartment. The balsamic dressing was soooooo good and tasted homemade. It was probably the best dressing I've ever had. We loved this so much that we are ordering salads again for dinner tomorrow.
steven
Best home fries ever. Buttery golden, with just the right amount of pepper, & seasoning & Fast delivery. My only complaint is they should make it standard to reinforce the coffee with Saran Wrap and a napkin on top. Helps to collect any spilled coffee. Other than that -- I love this place
Brittney
Delivery was definitely on time, my food was awesome, my order was correct and their food is very tasty, Highly recommend !! I ordered the tuna melt & it was the best tuna melt ever , my husband ordered the mozzarella cheese fries, TO DIE FOR.
kelly
Very happy with their delivery! Directions for order perfect, friendly delivery person, price is a bit high for me ($17 for Greek salad with grilled chicken + tip for delivery guy), but quality is excellent. Fresh, good, reliable. Thank you!
Molly
Every time ive ordered from here its been super good and warm, never cold or soggy like a lot of places that deliver. The portions are good and its the kind of place that has a ton on the menu but does everything well (at least as far as I can tell). The only thing is that twice theyve put bacon on stuff that doesnt say it has bacon on it and doesnt normally come with bacon (like normal fries with cheese added) which is good if youre not a vegetarian but kinda sucks if you are, because then you cant eat your food - other than that love this place
Stephanie
The food from here is always good! Delivery is always fast, the delivery guy is very nice and the food arrives hot. That includes a breakfast delivery! My faves are the French dip, spinach pie with greek salad, and the couch potato (of course). The only request would be for the fries to be a little crispier. Also wish they offered bottle/can drinks. Overall, it's my go-to spot and I would definitely recommend.
Yessenia
My meal was a beef burger with added bacon cheese and avocado and when I took my first bite I was in heaven the burger was juicy not too salty and the combo of melted cheese and avocado was a match made in heaven not overreacting I have never tasted something so savory and delicious my whole life. Best of all was that the delivery came before the expected time overall a great service and a great meal
jessica
The French dip sandwich with onion rings. This alone is worth 5 stars. Without this option on the menu, I would probably rate Glendale diner with 2 to 3 stars. Best French dip in all the diners I've tried across queens/brooklyn.
Damaris
I always order here and they never disappoint. My delivery always, always arrives before the estimated delivery time and my order is always correct and warm.
About us
American, Breakfast, Diner, Dinner, Lunch Specials, Sandwiches
Today

Delivery: 9:00 AM - 10:00 PM

Takeout: 7:00 AM - 12:30 AM

Delivery

Monday:

9:00 AM - 10:00 PM

Tuesday:

9:00 AM - 10:00 PM

Wednesday:

9:00 AM - 10:00 PM

Thursday:

9:00 AM - 10:00 PM

Friday:

9:00 AM - 10:00 PM

Saturday:

9:00 AM - 10:00 PM

Sunday:

9:00 AM - 10:00 PM

Takeout

Monday:

7:00 AM - 12:30 AM

Tuesday:

7:00 AM - 12:30 AM

Wednesday:

7:00 AM - 12:30 AM

Thursday:

7:00 AM - 12:30 AM

Friday:

7:00 AM - 12:30 AM

Saturday:

7:00 AM - 12:30 AM

Sunday:

7:00 AM - 12:30 AM